NIDESH LAWTOO, Assistant Professor & PI of HOM

Nidesh Lawtoo is Assistant Professor of Philosophy and English at KU Leuven and PI of the ERC project Homo Mimeticus: Theory and Criticism (HOM). He earned his PhD in Comparative Literature and Critical Theory from the University of Washington, was maître assistant at the University of Lausanne (2009-2013), SNSF Visiting Scholar in the Humanities Center, Johns Hopkins University (2013-2016), and Assistant Professor at the University of Bern (2016-2017).
Nidesh's work reframes the ancient concept of mimesis in light of recent developments in continental philosophy, literary theory, and political theory attentive to the contagious, affective, and plastic nature of imitation. His understanding of Homo mimeticus furthers lines of inquiry central to modernism, poststructuralism, psychoanalysis, affect theory, mimetic theory, stretching to include film studies and the neurosciences. He is the editor of Conrad's Heart of Darkness and Contemporary Thought (2012), and guest edited a special issue of MLN,  "Poetics and Politics: with Lacoue Labarthe" (2017). His books include, The Phantom of the Ego: Modernism and the Mimetic Unconscious (2013), Conrad's Shadow: Catastrophe, Mimesis, Theory (2016; Adam Gillon Award in Conrad Studies, best book of 2015-2017), and (New) Fascism: Contagion, Community, Myth (forthcoming August 2019).
For a complete list of publications see http://kuleuven.academia.edu/NideshLawtoo
Conact: nidesh.lawtoo[at]kuleuven.be
NIKI HADIKOESOEMO, PhD Student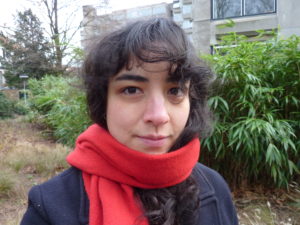 Niki Hadikoesoemo joined the doctoral program at the Institute of Philosophy at KU Leuven in 2017 after receiving a BA in Theater and Performance from Amsterdam University of the Arts and a BA and MA in Philosophy from KU Leuven. Her Master's thesis was entitled "Empty Tears: Diderot and the Paradox of the Actor;" she further explored this line of inquiry in her Research Master's thesis, "Theatrical Mimesis: A Reflection on Pina Bausch". Her PhD within the HOM project focuses on the role of theatricality and affect in both the formation of the self and intersubjective relations based on the concept of mimesis.
Contact: niki.hadikoesoemo[at]kuleuven.be
DANIEL VILLEGAS VELEZ, Postdoctoral Researcher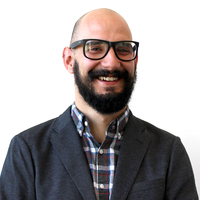 Daniel Villegas Vélez is a Postdoctoral Researcher with HOM Project at KU Leuven. He received his PhD in Historical Musicology from the University of Pennsylvania (2016) and held a Postdoctoral Fellowship on musicology and performance studies with the Center for Cultural Analysis at Rutgers University (2016-2017).
Daniel's work bridges multiple gaps between continental philosophy, sound studies, musicology, and decolonial thought through a reconsideration of mimesis as performance. Addressing the aesthetic politics of sonorous performance and musical thought, his research focuses on the role of mimesis in seventeenth-century theories of the affections and contemporary affect theory; baroque political theology and critiques of sovereignty; and the role of decoloniality in Latin-American aesthetics of barroco and neobarroco. Daniel has contributed to the b2o review and Critical Reviews on Latin-American Research, and has forthcoming articles in New Writing and the Oxford Handbook of Timbre (2018).
As a Postdoctoral Researcher within the HOM Project, Daniel will complete a manuscript entitled Mimetologies: Mimesis and Music 1600-1850 and accompanying articles that argue for a new way of understanding musical aesthetics, where musical performance is a mimetic practice that produces and inscribes sociopolitical values, while participating of the creation of distinctions between magic and science, nature and culture, Europe and its others.
Contact: daniel.villegasvelez[at]kuleuven.be
WOJCIECH T. KAFTANSKI, Postdoctoral Researcher (Associate member)
Dr Wojciech T. Kaftanski, PhD (Australian Catholic University) is currently a Postdoctoral Researcher at Husserl-Archives: Centre for Phenomenology and Continental Philosophy, Institute of Philosophy (University of Leuven). His research project is 'The Modern Man and Imitation/Mimesis: A Study in Selfhood and Morality." He is also a former visiting scholar at Søren Kierkegaard Forskningscenteret (University of Copenhagen) and House Foundation Scholar at Hong Kierkegaard Library (St Olaf College, MN, USA).
In his project Wojciech puts Kierkegaard in conversation with several modern and contemporary thinkers to advance our understanding of the role of imitation, imagination, and ethics for the contemporary discussion on the ubiquitous phenomenon of exemplarity and role modelling. The project has three interrelated goals. First, it presents imitation/mimesis in Kierkegaard as a unique and novel conception of imitation/mimesis in its own right and as enriching and furthering the general philosophically informed discourse on the subject. Second, this project explores the link between imitation/mimesis and imagination in Kierkegaard, as signifying an ethical position concerning human existence and human activity in the world. Third, it demonstrates that Kierkegaard's discussion of imitation/mimesis can contribute to contemporary debates about moral exemplars in particular and role models in a more general sense (politicians, celebrities, influencers).
On the one hand, the main classic thinkers, which Wojciech puts in dialogue with Kierkegaard, are Rousseau, Nietzsche, Tarde, Adorno, Girard, Murdoch and Ricoeur. On the other hand, the core contemporary thinkers that he engages with are Lawtoo, Gebauer, Wulf, Schweiker, Rosfort, Stokes, Zagzebski, Kristjansson and Dijksterhuis