BOOKS
Nidesh Lawtoo, (Neo)Fascismo: Contagio, Comunita, Mito (Mimesis Ed., 2020; anche disponibile in kindle)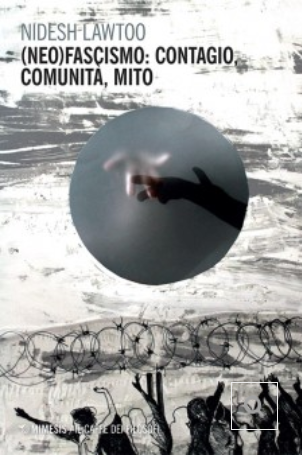 Lo spettro del fascismo si aggira di nuovo per il mondo contemporaneo. In questo libro, Nidesh Lawtoo parte dal Caso Trump per illustrare l'(in)attualità della tesi di Nietzsche secondo cui un giorno "gli attori, ogni tipo di attori, saranno i veri sovrani". Iscrivendosi in una genealogia di teorici della mimesi – da Platone a Nietzsche, passando per Tarde, Le Bon, Freud, Bataille, Girard, Lacoue-Labarthe e Nancy – Lawtoo dimostra che il (new) fascism non è del tutto nuovo, e per niente originale. Eppure, attori che giocano il ruolo di apprendisti presidenti ricaricano il vecchio fantasma della mimesi via new media che hanno il potere sconcertante di trasformare la realtà politica in un reality show.
Nidesh Lawtoo, (New) Fascism: Contagion, Community, Myth (MSU P, August 1, 2019; available here).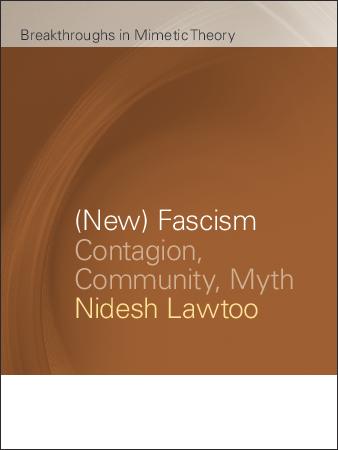 Fascism tends to be relegated to a dark chapter of European history, but what if new forms of fascism are currently returning to the forefront of the political scene? In this book, Nidesh Lawtoo considers Donald Trump as a case study to illustrate Nietzsche's untimely claim that, one day, " 'actors,' all kinds of actors, will be the real masters." In the process, Lawtoo joins forces with a genealogy of mimetic theorists—from Plato to Nietzsche, via Tarde, Le Bon, Freud, Bataille, Girard, Lacoue-Labarthe, and Nancy—to show that (new) fascism may not be fully "new," let alone original; yet it effectively reloads the old problematics of mimesis via new media that have the disquieting power to turn politics itself into a fiction.
Review
"A penetrating investigation of neofascist leaders' power to trigger mimetic contagion among enthusiastic crowds, both in Europe and in the United States, Nidesh Lawtoo's insightful book reframes fundamental concepts of our political tradition in light of current mass-mediated forms of communication and hypermimetic strategies of mythologization."
—Adriana Cavarero, Professor Emeritus, Political Philosophy, University of Verona, and author of Inclinations: A Critique of Rectitude
Nidesh Lawtoo, Il Fantasma dell'io: la massa e l'inconscio mimetico, tr. Elena Cantoni (Mimesis ed., 2018).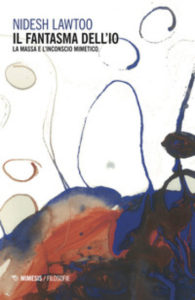 Un fantasma si aggira per il mondo moderno: "il fantasma dell'io." Con questa frase, Friedrich Nietzsche offre una diagnosi dell'io moderno che trova nell'imitazione di massa la via regia all'inconscio. Sulle orme di Nietzsche, autori modernisti come Joseph Conrad, D. H. Lawrence, Georges Bataille – letti in dialogo con scienze umane come l'antropologia e la psicanalisi, le ricerche sull'ipnosi e la psicologia di massa – si interrogano su fenomeni mimetici riflessi che non sono sotto il controllo razionale della coscienza e che sono, in questo senso, in-consci.
Review:
Oltre all'approccio storico, filosofico, e letterario – Il fantasma
dell'io contiene una lettura della realtà estremamente attuale, capace di parlare alla e della contemporaneità in maniera acuta e a tratti provocatoria, toccando nervi scoperti del nostro tempo quali il contagio, la viralità, e il trascinamento ipnotico delle masse. Alessandra Diazzi, Lecturer in Italian, University of Manchester
SPECIAL ISSUES
Nidesh Lawtoo, ed. The Mimetic Condition, CounterText 8.1 (2022)
Christopher GoGwilt, Ellen Burt Harrington, Nidesh Lawtoo eds. Conradian Crosscurrents: Creativity and Critique Conradiana 48.2-3 (2016).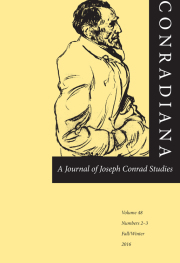 Based on a conference held at Fordham University, New York, in 2017, a few blocks from Trump Tower, this special issue assembles essays that demonstrate why Conrad's critique of the horror remains relevant to counter contemporary political horrors. Joining critical and creative essays by prominent figures like Adriana Cavarero, James Clifford, and J. Hillis Miller, among others, the special issue promotes a mimetic turn, or re-turn of mimesis, in Conrad studies that counters emerging forms of (new) fascist will to power, both in Europe and the US.
Nidesh Lawtoo, ed. Poetics and Politics: With Lacoue-Labarthe. MLN 132.5 (2017).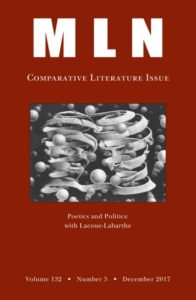 This special issue of Modern Language Notes rethinks the relation between "poetics and politics, poétique et politique" in the company of the French philosopher Philippe Lacoue-Labarthe. Including articles from major figures in continental philosophy (Jean-Luc Nancy, Alain Badiou), political theory (Jane Bennett), as well as from plural voices in French, German, and North American literary theory and criticism, contributors join perspectives that are usually split in different areas of investigation in order to reframe an ancient concept located at the juncture between poetics and politics, literature and philosophy: namely, mimēsis. In the process the issue casts new light on foundational mimetic concepts such as myth, sympathy, identification, figura, and plasticity in order to address the growing shadows cast by the contemporary fictions of the political.
ARTICLES & CHAPTERS
Nidesh Lawtoo, Viral Mimesis: The Patho(-)Logies of the Coronavirus Paragrana 30 (2021): 155-168.
Niki Hadiekoesoemo, "In Favor of an Ontology of Sexual Difference: Luce Irigaray on Mimesis and Fulidity," Rivista di Indagine Filosofica e di Nuove Pratiche della Conoscenza 8. 1 (2021): 106-129.
Nidesh Lawtoo, The Human Chameleon: Zelig, Nietzsche, and the Banality of Mimesis, Film-Philosphy 25.3 (2021): 272-295.
Adriana Cavarero, Nidesh Lawtoo, Mimetic Inclinations: A Dialogue with Adriana Cavarero in Contemporary Italian Women Philosphers: Stretching the Art of Thinking, eds. Silvia Benso, Elvira Roncally, SUNY, 2021.
Jean-Luc Nancy, Nidesh Lawtoo, Mimesis: Concept singulier-pluriel L'Esprit Createur 62.2 (2021): 147-67.
Nidesh Lawtoo, Reflecting (on) Hypermimesis Philosophy Today 65. 3 (2021): 523-547.
Hans H. Alma and Nidesh Lawtoo,The kracht van mimesis: Nidesh Lawtoo's perspectif op het werk van William Connolly, trans. Hans Alma, in Verwevenheid: Essays over een verbindend humanism. Brussels: VUB Press, 2021, 149-68.
Nidesh Lawtoo and J. Hillis Miller, The Critic and the Mime: J. Hillis Miller in Dialogue with Nidesh Lawtoo The Minnesota Review 95 (2020): 93-119.
Nidesh Lawtoo, "The Excess of Mimesis: Reframing The Picture of Dorian Gray." Partial Answers 18.2 (2020): 213-238.
Nidesh Lawtoo, "Virus mimetico e mimesi virale." In Virale: Il presente al tempo dell'epidemia, eds. Roberto De Gaetano, Angela Maiello (Cosenza: Pellegrini Editore, 2020).
Niki Hadikoesoemo, "Phantoming the Subject: Diderot, Lacoue-Labarthe and the Actor's Paradox," Revista Brasileira de Estudos da Presença 10. 3. (2020): 1-25.
Nidesh Lawtoo, "Lawrence Contra (New) Fascism," College Literature 47.2 (2020): 287-317.
Nidesh Lawtoo, "The Case of Eichmann Restaged: Arendt, Evil, and the Complexity of Mimesis," Political Reserach Quarterly 2020: 1-20.
Daniel Villegas Velez, "Interruption–Intervention: On the Interval Between Literature and Music in Jean-Luc Nancy's 'Myth Interrupted'." Performance Philosophy 5.2 (2020): 183-202.
Niki Hadikoesoemo, "Altering Bodies: Thinking of Intervention through Impersonation." Performance Philosophy 5.2 (2020): 316-331.
Nidesh Lawtoo, "The Shadow of the Symposium: Sameness and Difference Replayed." MLN 134.5 (2019): 898-909.
Wojciech Kaftanski, "Kierkegaard's Existential Mimesis," in The Kierkegaard Mind, Routledge, 2019: 191-202.
Nidesh Lawtoo. "'This is No Simulation!": Hypermimesis in Being John Malkovich and Her." Quarterly Review of Film and Video (2019): 1-29.
Daniel Villegas Velez. Deleuze and the Simulacrum: Between the Phantom and the Fantasy (A Genealogical Reading). Tijdschrift voor Filosofie 81 (2019): 131-149.
Nidesh Lawtoo. The Powers of Mimesis: Simulation, Encounters, Comic Fascism. Theory & Event 22.3(2019): 722-746.
Nidesh Lawtoo, "Violence and the Mimetic Unconscious (Part II) The Contagious Hypothesis: Plato, Affect, Mirror Neurons. Contagion 26 (2019): 123-160.
Daniel Villegas Velez."Allegory, noise, and history: the Arcades Project looks back at the Trauerspielbuch.  New Writing The International Journal for the Practice and Theory of Creative Writing, 2019: 1-4.
Nidesh Lawtoo, "The Mimetic Unconscious: A Mirror for Genealogical Reflections." Imitation, Suggestion, Contagion: Rethinking the Social, ed. Christian Borch. New York: Routledge, 2019, 37-53.
Nidesh Lawtoo, "The Critic as Mime: Oscar Wilde's Theoretical Performance," Symploke 26.1-2 (2018): 307-328.
Nidesh Lawtoo, "Violence and the Mimetic Unconscious (Part One) The Cathartic Hypothesis: Aristotle, Freud, Girard." Contagion 25 (2018): 159-191.
Nidesh Lawtoo, "The Plasticity of Mimesis." MLN 132.5 (2017): 1201-1224.
Nidesh Lawtoo, "Poetics and Politics: with Lacoue Labarthe."  MLN 132.5 (2017): 1133-1139.
Nidesh Lawtoo, "The Power of Myth (Reloaded): From Nazism to New Fascism." L'Esprit Createur, 57.4 (2017): 64-82.
William Connolly and Nidesh Lawtoo, "Rhetoric, Fascism, and the Planetary: A Conversation between William Connolly and Nidesh Lawtoo," The Contemporary Condition. July. 2017
Nidesh Lawtoo, "The Classical World: Sacrifice, Philosophy and Religion," in The Palgrave Handbook of Mimetic Theory and Religion, ed. James Alison and Wolfgang Palaver. New York: Plagrave, 2017, 119-126.
REVIEWS, INTERVIEWS & LECTURES

N. Lawtoo, "Homo Mimeticus: Sameness and Difference Replayed." The Leuven Philosophy Newsletter 27 (2019-2020): 9-21.
N. Lawtoo, The Philosophy of Imitation in Focus, EU Research 2019.
N. Lawtoo, "The Swarming of Mimesis. A Review of William Connolly, Facing the Planetary: Entangled Humanism and the Politics of Swarming," Postmodern Culture 28.1 (2017).
Niki Hadikoesoemo and N. Lawtoo, Interview with Nidesh Lawtoo, The Leuven Philosophy Newsletter vol. 25 (2017-2018): 8-12.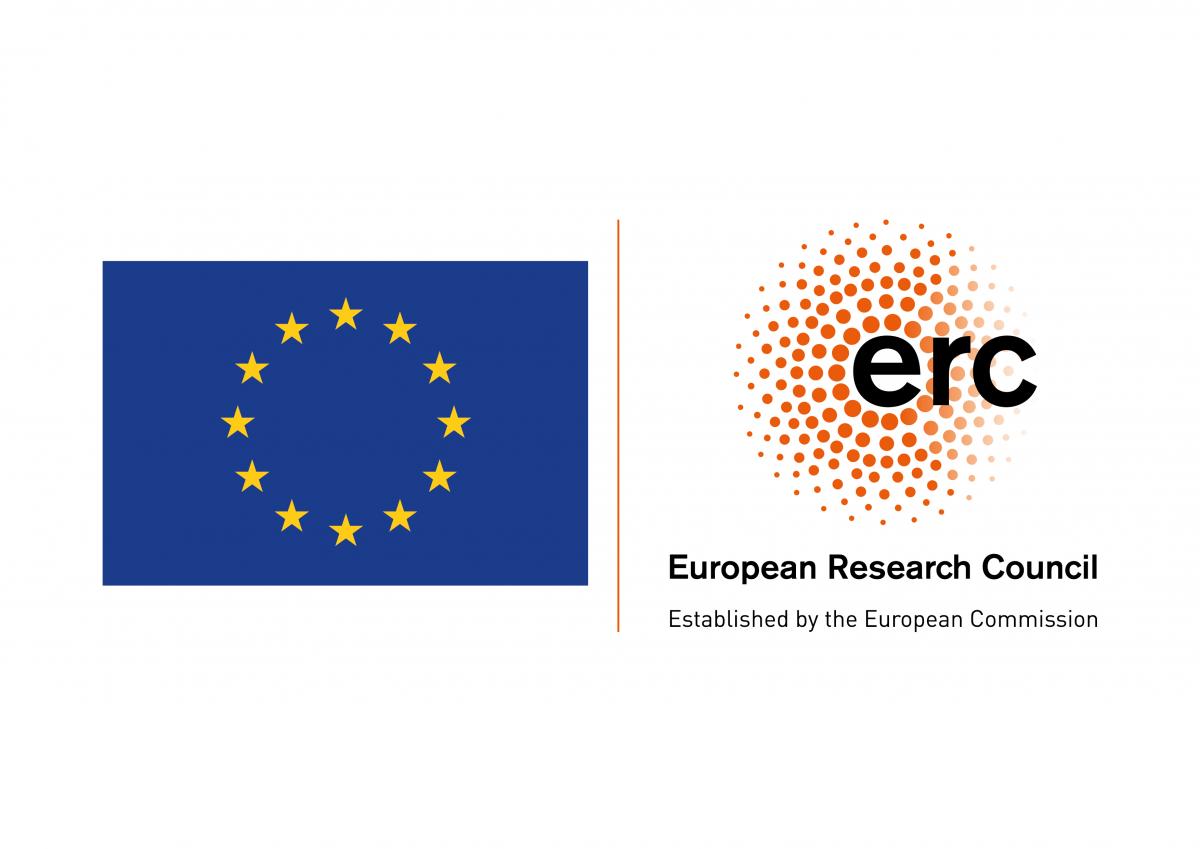 This project has received funding from the European Research Council (ERC) under the European Union's Horizon 2020 research and innovation programme (grant agreement n°716181)