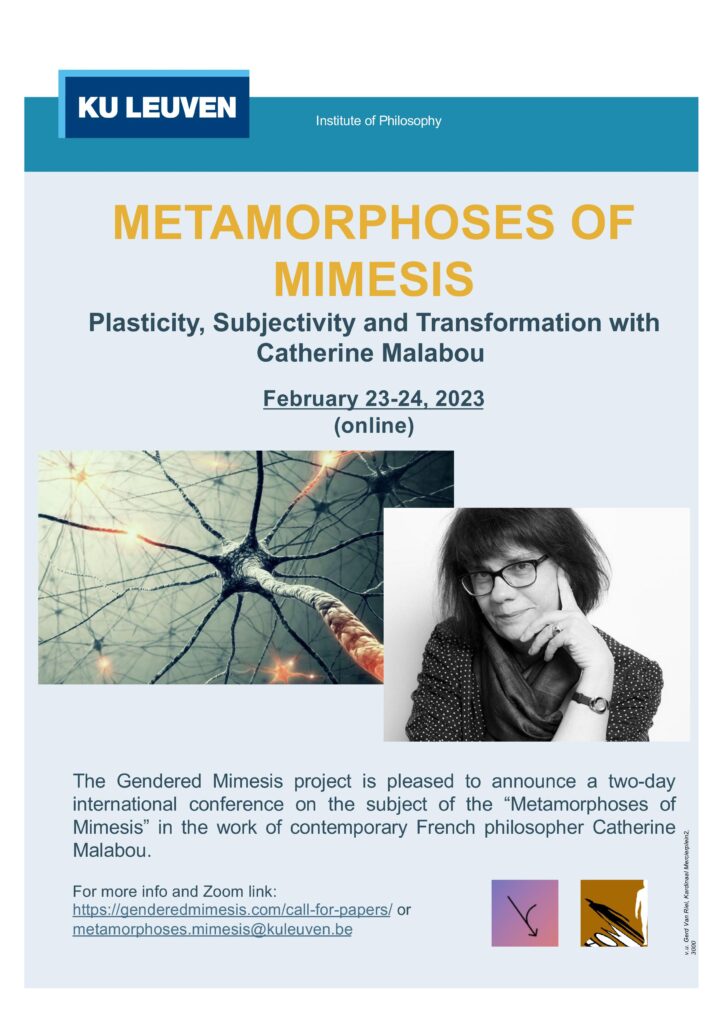 More information and Zoom Link HERE.
The Gendered Mimesis project is pleased to announce a two-day international conference on the subject of the "Metamorphoses of Mimesis" in the work of contemporary French philosopher Catherine Malabou. Last weeks to submit an abstract!
In this article Nidesh Lawtoo establishes a genealogical connection between the emerging concept of plasticity and the ancient philosophical concept of mimesis in order to further an ongoing dialogue between contemporary continental philosophy and the neurosciences. Article available here.