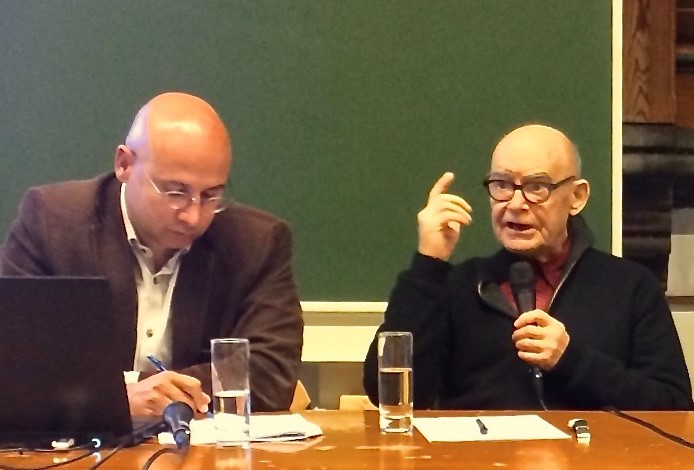 The French philosopher Jean-Luc Nancy (1940-2021) sadly passed away on August 23, 2021, at the age of 81. One of the last giants of the structuralist and poststructuralist generation, Nancy authored over 200 books on subjects as diverse as German idealism and psychoanalysis, aesthetics and politics, subjectivity and community–devoting one of his last books to An All-Too -Human Virus (2021).
Nancy last visited the HIW in 2018 at the invitation of the HOM Project and gave a series of inspiring talks, seminars and interviews on mimesis, politics, and community. He will be much missed, but his philosophical traces remain to be followed up.
You can rewatch two video interviews at the HIW on HOM Videos, including one for VETO. More recently, in a written dialogue with Nidesh Lawtoo, Jean-Luc Nancy takes the recent return of attention to mimesis, the mimetic turn, as a starting point for considering the relationship between philosophy and literature. Reflecting on his lifelong philosophical project, Nancy stresses the centrality of mimesis at play in the linguistic turn, deconstruction, community, and sharing during and beyond Covid-19. Interview available here.